A Legendary Bodybuilder Returns After 3 Years of Hiatus
---
---
If you have been watching muscular men on YouTube for a long-long time as motivation, you must be familiar with the name Johnnie O. Jackson.
He had one of the most impressive and huge traps in bodybuilding's relatively long history, you can't get much better than him: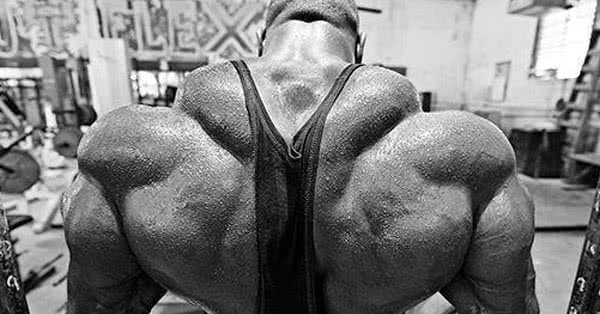 You may have also seen him alongside Jay Cutler and Dexter Jackson in an old, but very motivating Muscletech video (see it below). His training partner was – and still is – Branch Warren, who was known for his brutal workouts – but together, they were training even more hardcore.
Of course, not only his traps were amazing but his whole upper body also. He always presented himself on stage with unbelievably round chest muscles. His only downside is his legs, which are underdeveloped compared to his upper body. This is a shame because that's what stopped him from being a Mr. Olympia champion.
He has one more trademark: his strength. He was touted as the strongest bodybuilder numerous times, which is amazing because basically he was a bodybuilder and a strongman at the same time.
How strong was he? Well, very strong. He set up a new world record at a time with 345 kg in deadlift, but his all-time best in deadlift is 377 kilograms which he did when he was 40. He did this raw, so without any special clothing that could boost his strength.
Jackson last competed 3 years ago at the 2017 Toronto Pro, a competition which he has won at 45 years of age. Now he decided to return to competition, his first show will be the 2020 Arnold Classic. He will be 48 years old when he steps on the stage.
This is good news because in 2017 he officially retired. In one of his most recent Instagram posts, his old training partner, Branch Warren can be seen shouting at him to motivate him, and with this, he motivates us, hardcore bodybuilding fans too:
It's really amazing that he doesn't look older than 40, the sport keeps him young. And by the way, the 50-year-old Dexter Jackson will also compete at the 2020 Arnold Classic, so it will be really interesting to see who wins between the two legends of the sport.
Shop.Builder monthly most popular articles
Ask your question about this article here!
You can ask questions after registration and login!
Please log in!