Brutally simple solution for vitamin digestion problems
---
Advanced multivitamin formulas can sometimes cause very slight digestive issues, discomfort, burping. The solution is easier than you think!
---
You can recognise ordinary multivitamin (or in other words, vitamin and mineral formula) by its packaging size. That's because it just can't fit into a single tablet or capsule, the manufacturers put these vitamins into special vitamin packs. You know, into these small transparent packages, which contain multiple tablets.
A professional multivitamin product usually contains one or two packs. We have to unbox them and then swallow the tablets.
Many people have a problem with this, they say they cannot swallow that many capsules.
There is a very simple solution for this: we have to put every tablet into our mouths and swallow them all at once with water. Some people might find this task hard as well, they should swallow two tablets then. But the subject of this article is not this frequently asked question, but rather when should you take these vitamin tablets during the day, and can you save money by taking them every two days instead of one (or when the serving size of your multivitamin formula is two packs, then 1 pack a day)?
Well, saving money is not recommended when it's about vitamins, the only exception when you are broke.
Maybe there is an imaginary scientific explanation – based on the horoscope or the alignment of the stars – about when to take vitamins, but let's be honest: it doesn't matter at all in practice. There is only one rule, though: always take them with meals.
The best time to take them could be after your workout with your protein shake, but since this can be uncomfortable for some, so you better stick to taking them with solid meals instead.
If you took your vitamins after your meal and therefore you are having "fish-tasting burps", then you know that it's much easier to just take them with (or before) meals.
If you want to make sure, take your vitamins right before the first solid post-workout meal. If you are working out in the evenings, and you have a professional multivitamin formula which contains stimulants which prevent you from sleeping, then the pack before the second meal of your day
Related articles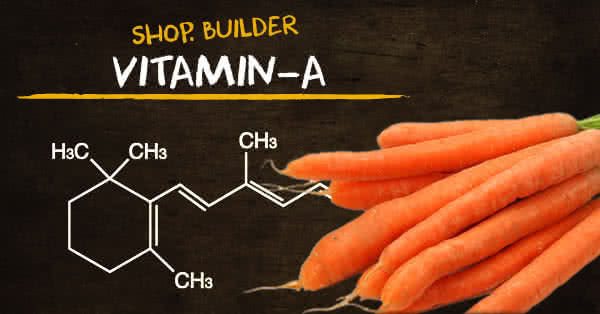 It is well-known for long that some foods (like cod liver oil) have a positive impact on sight and eye function. However, the substance (vitamin A) that caused ...
Ask your question about this article here!
You can ask questions after registration and login!
Please log in!