One Evening at the Gym
14-01-2020 |
Milan Szlobodnik
---
---
You are already over the obligatory part of the gray weekday. You got home from work or the school, your homework is done, your housework is done. You tried to eat well all day, and even when you didn't do it 100% perfectly, your muscles are still filled with fuel (as in glycogen) and the protein you consumed during the day just can't wait to get into your muscles.
As we often leave the best for the last bite when it comes to eating, we do the same thing this time. You can already feel that your well-deserved me time is just around the corner. You pack your bag comfortably (not in a rush like in the mornings) and you leave your home to have a great workout.
There are no traffic jams. There are no crowds on the street, nor in the gym. You know this very well, and on the inside, you just smile on 99% of the population who are just bricks in the wall: they live and work out exactly when everybody else.
It feels great to be special.
You love the feeling of the abandoned gym at night. You know about the people who work out at night that they won't press their phones all the time during their training session. You are here to work out, not to make friends. They know that they have to give 100% for this sport, that is why they aren't sitting in front of the TV or PC eating chips in the evening like 90% of the population.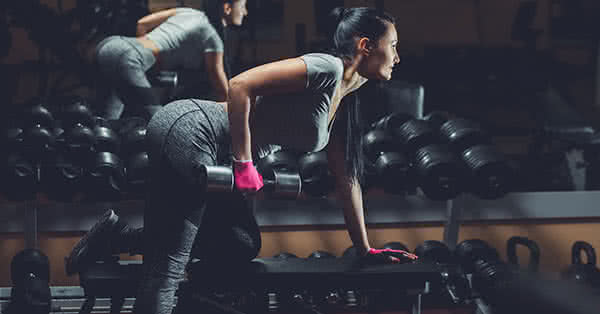 The familiar faces show up with clockwork precision. You greet each other with a fast "hello", and you keep pushing the iron because time is going fast, there is no time to talk because the gym's door closes behind you pretty soon. And you don't play with someone else's time – yes, I'm thinking about the receptionists.
Night owls are not extroverts anyway, you go to train in the evening because this is the time when there are the least people in the gym. You don't have to get in line for a locker key, neither for a Smith machine.
The line is clear.
Skipping an important and beloved exercise from your workout plan and/or spending time with waiting just because people are doing supersets is now just a bad remembrance.
Your energy levels are absolutely fine because you ate all day, so you can actually take advantage of the gym's free equipment. At night there's also less chance for your cell phone to ring to interrupt your workout. You don't have to wait for anybody and nobody has to wait because of you.
Working out on Friday and Saturday nights is so casual that you aren't even proud of that. A little party and a small amount of alcohol have never hurt anybody, but working out is so much better, isn't it?.
When everybody else left and you are finally alone, you have the luxury to take off your t-shirt to check out the results of your hard work and the pump. You can even do some reps like this, with a naked upper body (only if you are a guy of course). You can do it, and it's fine because you deserve this experience.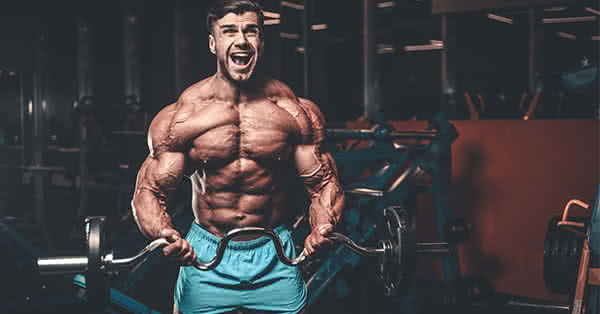 At any other time of the day, you just can't do this unless you don't mind people thinking you are just an overweening prick.
Of course, you are not one, and you take every weight plate, dumbbell and bar back to their place, you go take a shower in time, so that gym staff doesn't have to take after-hours because of you.
Oh, and by the way, shower: you also don't have to wait for a vacant shower head if you train at night, and the nice warm water won't turn into ice-cold because of another showering guy or girl.
You know from Builder that you have to drink a post-workout shake in the locker room right after your training before the shower. This is the happy finish of your day, after which you can go home satisfied with yourself. Without any traffic.
And you are not sorry – not even a bit – that you didn't make new friends. Bodybuilding is not a team sport anyway.
Most popular this month
In an ideal world, our cartilages would last until the end of our lives. But in reality, everyday load, bad eating habits, sports injuries a...
Ask your question about this article here!
You can ask questions after registration and login!
Please log in!