The "Antidote" of Chicken & Rice
---
---
If you're sick and tired of the mighty combination of chicken and rice, and you'd like to cook something that's diet-friendly but also easy to consume during bulking, then this recipe was made just for you!
Ingredients:
200 g of basmati rice
500g of minced turkey
450 g of frozen broccoli
coconut oil
spices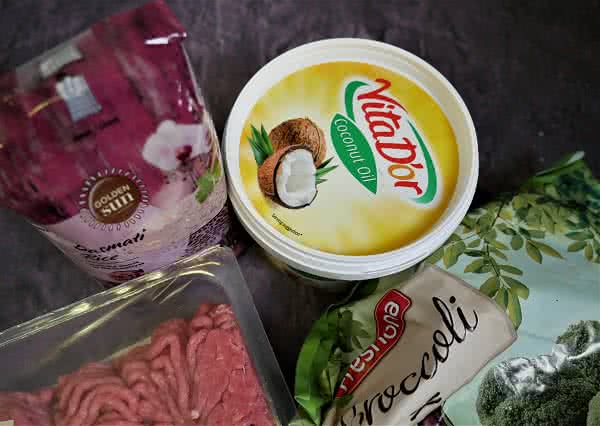 Step by step directions
1. Cook the rice: roast it a bit on some coconut oil first, pour some salt on it, boil twice as much water (400 ml for 200 g rice) and when it boils, remove the pan from the heat and let the rice swell.
2. Heat some coconut oil and roast the meat in it while adding some salt, pepper and any spice you'd like, including basil or garlic.
3. In the meantime, start boiling the frozen broccoli in slightly salted water.
4. Mix the rice together with the meat, and when the broccoli is done, chop it to small pieces and mix everything together. The result will be a nice and delicious dish that can be put into plastic boxes easily.
Nutritional Information
Energy: 1250 calories
Protein: 132 grams
Carbohydrates: 158 grams
Fat: 10 grams (depends on the amount of coconut oil you used)
And last, but not least, here's how to make this food on tape, just to make things even easier for you!
Related articles
INGREDIENTS * 200g ham * 250g curd * 200ml sour cream * paprika * caraway-seeds * salt, pepper * leek Nutritional values Calories: 890 kcal ...
Ask your question about this article here!
You can ask questions after registration and login!
Please log in!